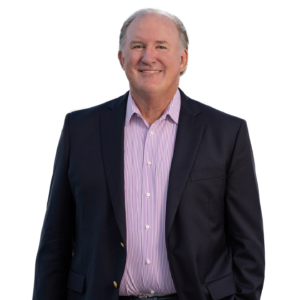 Ray Christman is one of two incumbent councilors up for re-election. Ray and his family were regular visitors to Naples before purchasing a home here in 2003.
After graduating with a master's degree in city planning, Ray worked in urban development and land conservation in his home state of Pennsylvania before embarking on a career in banking. His interest in the environmental scene eventually led him to The Trust for Public Land, a national organization that protects land and creates parks. As Director of Operations for the southeast, he helped lead an effort to pass, by voter referendum, the Florida Water and Land Legacy Act. "It was a major initiative and victory for the environmental movement which created a reliable, ongoing monetary resource to protect water and land in Florida for a generation or more."
Prior to his election to Naples City Council in 2019, Ray spearheaded the campaign to establish a new ethics code and independent ethics commission for the City. Currently, he chairs the Environmental Advisory Committee and the Community Redevelopment Agency and serves as Council representative on the County's Coastal Advisory Committee.
Ray says he is running for re-election for the same reasons he ran in 2019.
"Naples continues to be at an important point in its history. Growth is going to happen whether we like it or not, but we want to do all we can to maintain the character and identity of our community. The aim must be to manage and guide development in a smart way. Past leadership was often to laissez faire and too willing to let development occur in whatever fashion proposed."
"Council is the front line in the role to manage and guide growth. We should not give away variances and deviations of our land use code; we need to focus on clean water and stormwater management and on quality-of-life issues like beach access for residents and air traffic; we must have transparent and ethical local government – these are all things that local residents want and what I want."
Ray says he doesn't come to the job with any narrow interest group. ideological, or geographic bias. "I try and look at every issue objectively and independently" in order to do "what's right for the community."
Ray believes there's been more forward action on key city priorities in the last three years than in the last decade. "While I think it is a fair criticism that our meetings are too long, we've made a heck of a lot of progress on issues like protecting the environment, strengthening and enforcing our land development code, and sustaining our quality of life. But we still have a long way to go."
For more information on Ray: christmanforcouncil.com