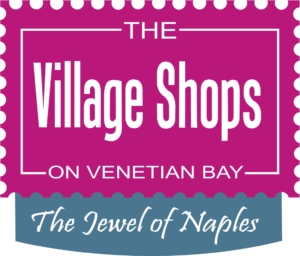 The Village Shops is the "go to" location for shopping and dining for residents of Gulf Shore Boulevard North. There are over 40 unique shops and six sparkling waterfront restaurants that are open for business.
As with all business, COVID-19 has had an impact on our restaurants and merchants. Now, more than ever, the local businesses at The Village Shops need your support. Supporting your favorite Village businesses can be done in a number of ways – stopping by to shop and dine, purchasing gift cards to be used at a later date, ordering takeout, shopping via alternate outlets (online websites, zoom, curbside, etc.), posting an online review, sharing retailer/restaurant posts on social media.
We want you to feel safe when visiting, dining and shopping at our beautiful waterfront location. To that end The Village Shops has taken numerous steps to ensure the health, safety, and well-being of customers, guests and employees.
We have employed an additional cleaning shift, scheduled seven days a week with duties to continuously disinfect all commonly touched surfaces. Wall mounted hand sanitizer stations have been added to both the north and south side of The Village Shops. Personal Protective Equipment (PPE) has been provided to all tenants for their use.
Both restaurants and retail stores are permitted to operate at full capacity, per the Governor's instructions, while continuing to maintain adequate sanitation practices for employees and patrons. The restaurants at The Village Shops are taking all of the necessary steps for your safety. Service personnel are wearing masks while preparing and delivering food to tables. The restaurants are enforcing strict hygiene protocols for both employees and the sanitization of the restaurant.
In the interest of safety The Village Shops has cancelled all events throughout the 2020 Holiday Season. However, we welcome you to experience our Holiday Wonderland with bright lights and glittering tree.
During these difficult times, we hope you and your families stay safe and healthy. Thank you for your continued loyalty. The Village looks forwarding to welcoming you to our wonderful restaurants and shops.