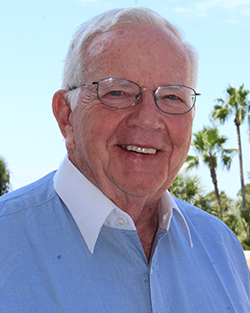 GSAC President Jim Melican's Report at the January 27, 2021 Annual Members Meeting
The past year, for GSAC as for all of us, was a unique and hopefully never to be repeated year, in which many of our activities were truncated because of the pandemic. We got off to a great start with our January 23 Candidates Forum featuring the two Mayoral candidates as well as those running for the City Council. That was followed on February 13 by a very successful residents forum on the subject of Identity Theft, Fraud and Cyber-Threat Prevention. We had all of the speakers lined up for a March 26 forum on Red Tide, Blue-Green Algae and Stormwater, but that event unfortunately had to be cancelled due to COVID-19.
This past summer and fall a good part of our effort was devoted to endeavoring to persuade the Naples City Council to adopt a mask mandate. Howard Handler appeared on GSAC's behalf before the Council at the end of July, and then I made presentations on three separate occasions during the fall before we were finally successful on December 21st. In the process GSAC spearheaded a drive to mobilize the other community associations in the City to follow our lead, organized a letter-writing campaign to the Naples Daily News, and a guest commentary that I wrote was published in the newspaper. I believe it is not an exaggeration to say that GSAC's efforts were instrumental in getting two of the seven Council members to change their vote.
We also ramped up our communications efforts and began distribution of a electronic newsletter, "Shore Lines," to inform residents of subjects of interest. Dave Feight, Stan Karpf and Howard Handler took the lead on that, working with our public relations consultant Cyndee Woolley.  We sent out a total of twelve e-mails during the past year, and those have been very well-received, as evidenced by the fact that we have had an "open rate" which far surpasses the industry average.
As the various member associations adopted emergency restrictions within their own buildings to deal with the threat of COVID-19, we collected and compiled a spreadsheet identifying what measures individual associations had implemented and disseminated that information to our members. Rich Dahn, co-chairman of our Building Managers Committee, took the lead on that effort, and has done a great job.
As is typically the case, various local issues arose during the year in which GSAC became involved. One such was the indication that Verizon would be applying to the City for authorization to construct cell towers in two locations in the medians on Gulf Shore Boulevard North (that project, which Rick Ruppert followed closely, is now on hold). More recently, Pam Nicholls jumped in with both feet to persuade the City to employ an outside contractor to clean up the dead fish in Moorings and Venetian Bays. And Stan Karpf has continued to very closely follow the litigation between the City and three property owners along Venetian Bay to determine ownership of the badly deteriorated sea wall. We are hopeful that a resolution of that long-standing dispute will be reached in the near future, and without the need for a trial.
One of the important things we did this past year was to agree on a division of responsibilities among the directors. I did not fully realize before I became President just how many subjects GSAC tackles, and recently, on a number of issues such as the beach outfall project on Gulf Shore Blvd. and the building restrictions on the Naples Beach Hotel, we have specifically been asked to get involved by Council Members. Dividing up responsibility for covering them will help to ensure that the Board is both responsive to Member concerns and acts proactively when it needs to.
I want to both thank and compliment this year's Nominating Committee, composed of Jeanne Seewald, Daryl Shall and Dave Feight as Chairman, for the excellent job they have done. The director nominees you will be voting on today have superb qualifications and will add a great deal to GSAC. And I am especially pleased that we will have increased the size of the Board from 11 to 13, and that four of that number will be women.
Finally, at our Board Organizational Meeting immediately following this meeting, I will be stepping down as President of GSAC. It has been a privilege to serve in that role for nearly two years, and even more of a privilege to work with my fellow Board members. GSAC is extremely fortunate to have a group of people who are willing to devote so much of their time and effort to our multi-faceted activities. I learned a long time ago when I was in the corporate world that often the most important contributions individual Board members make occur behind the scenes, where their counsel is delivered privately to whomever is then on top of the organization. While the President might serve as the public face of the organization, I would not have been able to do this job without that invaluable help, and I want to publicly thank each and every one of them.
That concludes my President's report. Thank you for participating today.