Contributed by Jim Melican, President Emeritus
Yet another hidden gem in our city, with virtually all "excellent" ratings on Trip Advisor, is the Revs Institute on Horseshoe Drive, just north of the Naples Airport. The imposing building houses the Miles Collier Collections – a magnificent assembly of over a hundred automobiles, including both largely-forgotten luxurious touring cars and sleek, powerful racecars that once dominated the legendary courses at Le Mans, Sebring and elsewhere. The earliest vehicle displayed is from 1896; the latest a gorgeous 1995 McLaren F1 (I could almost see Sean Connery behind the wheel).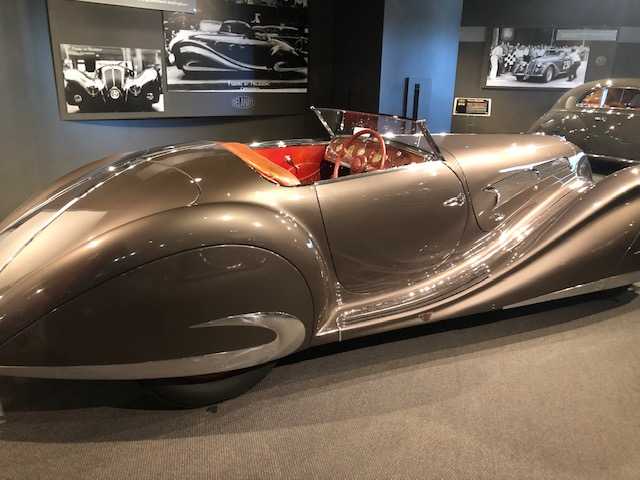 Importantly, you do not have to be an auto aficionado to thoroughly enjoy spending a few hours at Revs, which reopened late last month after being shut down for nearly a year due to the COVID-19 pandemic (current safety guidelines are available online).What I found most helpful is that, for each vehicle on display, there is a very informative plaque providing a brief history of the company that produced it as well as how the vehicle evolved. While a few are familiar names (such as a beautiful 1909 version of a Ford Model T Touring Car), others are once-famous names now only recalled from photos and books, such as Packard, LaSalle and Duesenberg. My favorite (though it was a close contest) was a 1937 Delahaye Roadster, which looked like it could have been driven from the pages of "The Great Gatsby." And I was very favorably impressed by the extremely knowledgeable docents stationed around the collections who were more than willing to share their knowledge about each vehicle.
Some of the vehicles are as beautiful as art works, from an earlier era in which most cars did not look alike and styling differences were strived for in order to increase the vehicle's appeal to potential purchasers. Most of them are still operable (and in fact are operated at periodic intervals), and you will find yourself wishing that you could drive out in a classic Ferrari, Lamborghini or Maserati that would certainly turn everyone's head. And to see the racing cars, and realize that these are the very cars once driven by automotive legends such as Stirling Moss, Juan Manuel Fangio and Graham Hill, is like turning back the pages of history to a time when auto manufacturers were competing with each other to produce the fastest and most structurally stable cars on the racing circuit. The Revs Institute has a wing devoted solely to Porsches, and I found it fascinating to learn about the automotive genius Ferdinand Porsche and the evolution of that marque from its humble origins in the mid-1930s with the design of what became the Volkswagen Beetle to its later status as a world-renowned manufacturer of classic racing cars and passenger vehicles.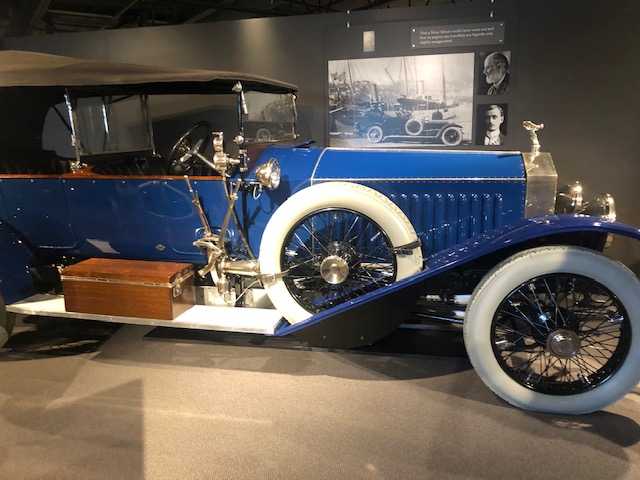 Everything we read today talks about the self-driving vehicles of the near future. But the museum-quality cars you will see at Revs have no automatic transmissions, no electronic ignition and a lot more controls that really had to be managed. Many of us would not be competent to drive them, which is one of the reasons why it is so much fun to view them. Revs has recently developed a free smartphone app which can be easily downloaded from the Apple store or Googleplay. The app is great, but, for those of us so close-by, hopefully it will serve to motivate us to take a 15 minute drive over to the Revs Institute and see the real thing.