By Jim Melican GSAC Board Member
Submit questions or feedback online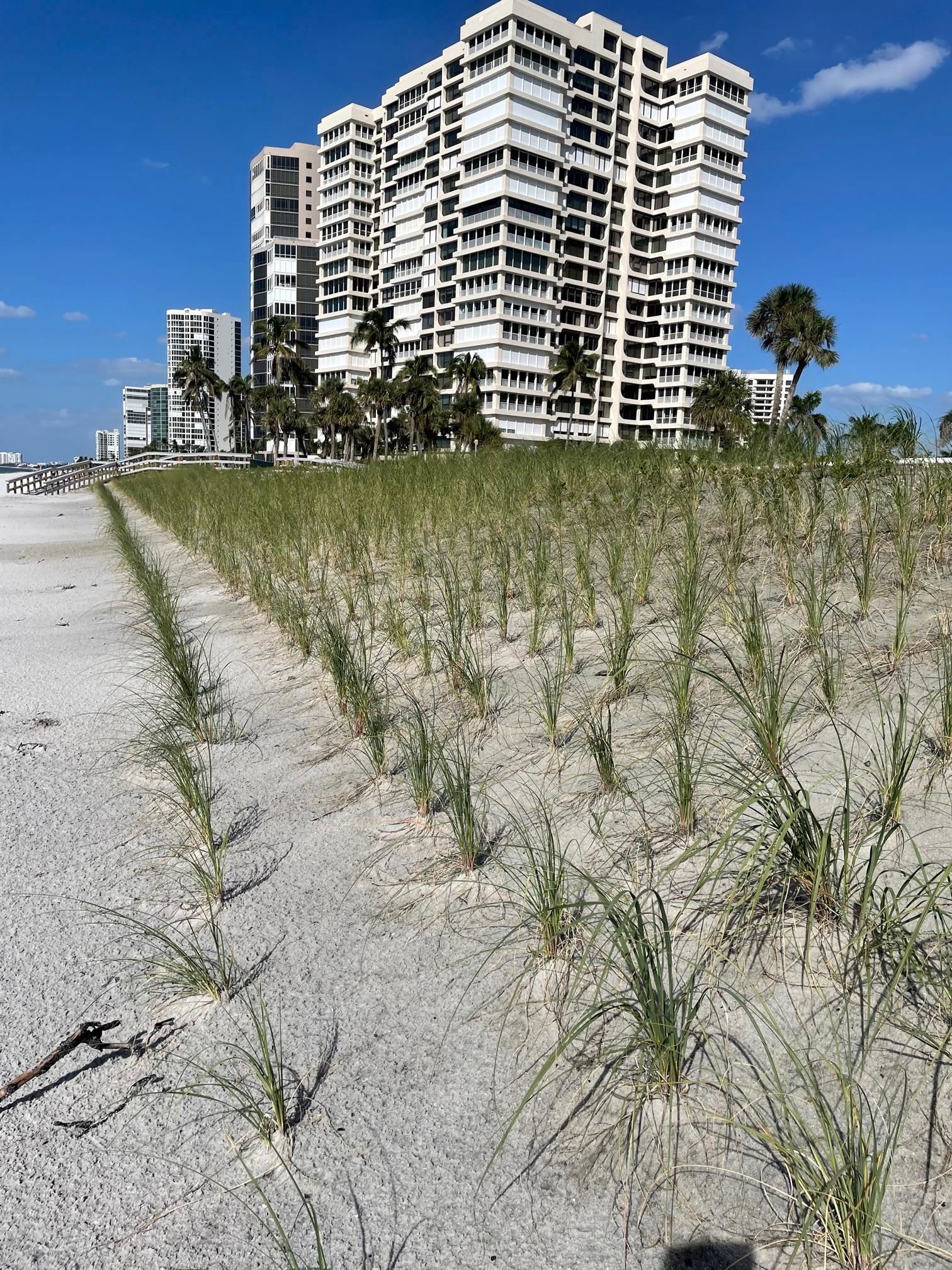 We last updated the progress made on the reconstruction of the Park Shore Beach Walk in August. In the three months since, further progress has been made, and the entire length of the beach walk is now paved and easily walkable. The most notable advance has been that the beach access walkways in Commons T/U and V (the area between the north end of the Park Shore Association Beach Park and the south end of the Vistas) have now been totally rebuilt and are very attractive looking. Further north in Commons W, the access walkways are still under construction.
Collier County continues to review plans for plantings during the rainy months on the sand berms that they installed. On property owned by the beach commons associations, the plantings on the west (Gulf) side of the beach walk, stretching from north of the PSA Beach Park to the termination of the walk at Le Parc, are being irrigated and have made notable progress. To the south of the park Commons S and R, where there is limited dune protection, recognize the need for plantings to prevent sand intrusion caused by winds and storms onto the beach walk and their property east of the walk.
Some of the repairs are taking longer than initially expected. The requirement that the bollard lighting be turtle-friendly resulted in a long, but ultimately successful, approval process, and the new fixtures are now on order. Due to delivery lead time of more than two months, it will likely be late January or early February before they are installed. The replacement signs stipulating the prohibited uses of the walkway (e.g., bikes, skateboards, etc.) are also on order. There does remain a scarcity of benches on which to rest. There are still several pre-Ian benches available in the PSA Beach Park and there are attractive new benches at the south end of the walkway in Commons R and three similar benches have been ordered for the adjacent Commons S. But north of the park the benches have not yet been replaced. Hopefully the three beach commons associations in that area, which have had their hands more than full dealing with a multiplicity of issues, will similarly recognize the need of residents for places to sit, relax and enjoy the beautiful views of the Gulf.